->A man in his house->A man in his house->A mother and her daughter at home->A girl spreading her clothes->Some girls on the roof of her house
Protecting the right to a home is everyone's business
One thing we're clear about in Barcelona: housing is an essential right. It has to be, to ensure everyone has a decent standard of living. For this reason, Barcelona City Council is working hard on implementing a housing policy that addresses the current urgent situation and that acts on the specific issues that make it difficult for people to access housing in the city. The main aim is to make it easier for different social groups to access housing through innovative proposals, taking into account new challenges, such as the ageing population.
We are aware that, in order to extend this right to all, there is a need to change the often held perception of housing as an investment asset and instead to see it as an essential need. In order to carry out this task, the new municipal housing policy works with social entities, neighbourhood associations and professionals working in different areas within the housing sector: development of public sector rental flats, mobilisation of empty housing units, socially proactive and ecologically efficient renovation projects, promotion of cohousing as a new means of access and new concept of home, promotion of awareness-raising and dissemination campaigns, and promoting discipline to prevent antisocial uses of flats, among others.
In order to achieve this new vision, drawn up within the Municipal Action Plan, a Plan for the Right to Housing in Barcelona 2016-2025 has been produced.
How to promote housing as a basic right?
In these dropdown menus you will find all the main areas of action that Barcelona City Council is currently working on to ensure housing is a guaranteed basic right.
Tackling the crisis, the starting point
Barcelona City Council is working across all sectors to tackle the housing crisis that has been caused by the economic and social crisis over the last few years. The starting point for addressing this situation depends on two remarkable figures: Only 2% of the city's housing stock belongs to the public sector and more than 80% of evictions are due to difficulties paying the rent. On the one hand, therefore, there is a clear need to increase both the number of public sector rental homes and financial support, while on the other hand there is a need to promote changes to regional and national legislation aimed at preventing new property bubbles.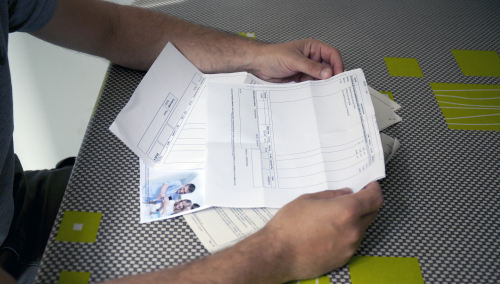 Preventing evictions and responding to the need for access to decent housing
The experience of the last few years has shown us that the best way to address the housing crisis is to take action when evictions occur, guaranteeing rehousing, where necessary, in decent quality housing and, above all, working to prevent evictions from happening.
By mediating with the owners and providing financial support for rent payments, many households faced with eviction manage to turn their situation around. This helps to prevent evictions and the need for resources to tackle them, and also helps to prevent people from having to go through such an agonising situation.
Together with the increase in preventive measures to combat evictions, a line of action has been developed to deal with them when they occur. Intensive work is being carried out to reinforce the culture of mediation. A team has been created that specialises in preventing evictions, the Unit to Combat Homelessness (UCER). This team works with Social Services centres, housing offices and the districts to ensure people are supported throughout the process and, where necessary, helps to relocate affected households in decent accommodation.
However, we are aware that there are many families in vulnerable situations due to eviction orders that we do not know about. For this reason, a new protocol is being promoted with judges and solicitors that ensures we are provided with more and better information, as soon as possible. The aim is for the City Council to obtain information on planned evictions so it can take action as early as possible.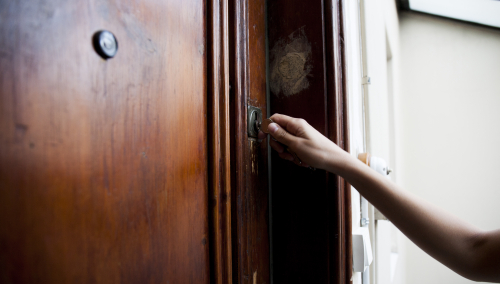 Measure to create public sector rented accommodation
Barcelona deserves to have public sector housing stock on a level found in other European cities, that is, 15% of the total housing stock as compared to the 2% it has today.
To realise this aim, the City Council will be following various lines of action, from building new public sector housing to taking on private sector housing where social rents will be offered, as well as purchasing flats and buildings at below-market rates. In Barcelona, there are currently some 31,200 empty flats, of which 2,592 are owned by banks.
It should be pointed out that the new housing policy conceives the public sector rental properties as a tool to help the various social groups that are unable to secure private sector housing at market rates. For this reason, using the Municipal Institute of Housing and Renovation as a key means of promoting new housing, the Council is working with other public sector operators and not-for-profit or limited profit private developers and is also promoting shared accommodation.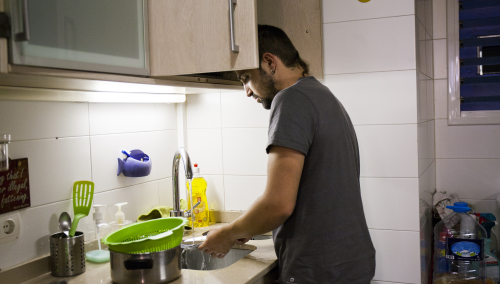 Renovation, key to guaranteeing decent homes
In order to ensure the right to a decent home, the City Council is collaborating with professionals from the renovation sector (members of the Barcelona Urban Regeneration Observatory, OBRA).
This collaboration is essential both for improving the quality of life of citizens in their homes and for generating decent jobs.
This year, as a new feature in the 2016 call for renovation grant applications, grants have been included for home improvements inside people's homes. This will enable work to be carried out on the functional part of the buildings and improvements to the habitability, accessibility and energy efficiency of people's homes. This means the grants for installing lifts and renovating facades will be combined with subsidies to replace bath tubs with shower trays for older people who require them, and to improve acoustic insulation, among others.
All together they add the final touch to Barcelona City Council's new housing policy and the various dimensions set out in the new Plan for the Right to a Home 2016-2026.A process that is being carried out in a way that is innovative and which involves the participation not only of citizens but also different professional sectors.