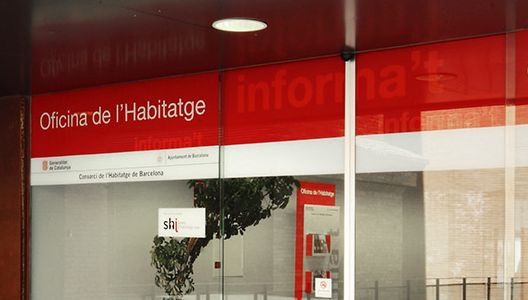 Barcelona Housing Offices are places where the general public can go for housing matters. The offices have a specialised team of housing officers that is responsible for providing users with personalised attention. This network of offices is run by the Barcelona Housing Consortium, which is formed by the Generalitat of Catalonia and Barcelona City Council.
Every district has a Housing Office that offers a variety of services, such as information on available subsidies and advice on legal matters. In order to expedite any process, you need to make an appointment for a specific day and time using the appointment service.
Opening hours are from 8.30 am to 2.30 pm on Monday to Friday and from 4.00 pm to 6.00 pm on Thursday afternoons.
Summer hours apply from May to September, both included. During this period, the opening hours are from 8.30 a.m. to 2.30 p.m. from Monday to Friday.
The open housing offices only attend to users with an appointment and when procedures cannot be done telematically. "Housing calls you" staff will provide telephone assistance for all available procedures without the need to visit the office; and if the procedure can only be done in person, staff will give you an appointment to receive assistance at one of the Housing Offices in Barcelona.