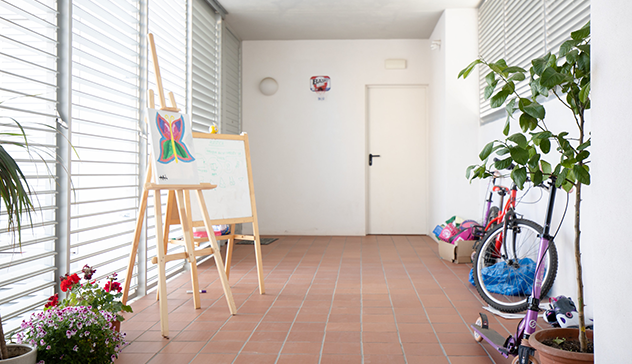 These grants are for property owners who wish to implement measures to increase the energy efficiency of their habitual residence.
Sustainable, efficient dwellings
Refurbishment to increase the energy efficiency of a dwelling
These grants are for owners of property who wish to implement measures to increase the energy efficiency of their habitual residence, such as modification of doors, changes to windows or changes to climate control systems that replace fossil fuels with renewable energy or biomass.
Besides the energy savings in household consumption that such measures entail, they will contribute to mitigation of the effects of climate change and to building a more sustainable country.
Would you like to know how to apply for housing refurbishment grants?
These dropdowns explain the requirements and process to apply for these grants. You can find more information in the call for Applications for Refurbishment Grants under EU Next Generation funds.
Recipients
Owners, beneficial owners and tenants of dwellings.
Requirements
Grants for energy efficiency measures or improvement works in single household dwellings or belonging to multi-household buildings.
Measures to be grant-supported must have commenced after 1 February 2020.
Grants may not be awarded for measures involving investment in boilers that use fossil fuels, although such Systems may be included in the project or final energy certification.
Dwellings for which grants are sought in this programme must be the habitual permanent dwellings of their owners, beneficial owners or tenants at the time of submission of the relevant application.1
The period for carrying out of works may not exceed 12 months from the date of award of grant and must end before 30 June 2026.
Compatibilities and Incompatibilities
These grants can be combined with other public funding for the same purpose, provided total support does not exceed the total cost of any scheme and the rules for such other grants so allow.
These grants may be combined with any other public funded support from European Union funds for different measures.
These grants may be combined with grants under Programme 1, Grants for measures for neighbourhood restoration, and Programme 3, Grants for measures to refurbish buildings, open for applications at the same time, provided it can be shown that the same cost is not being supported by two or more grants.
Amount and term of the request
The minimum cost of measures is €1,000. The value of the grant is 40% of the cost of works up to a maximum of €3,000.
Application for these grants can be made up to 31 December 2023 or until all available funds have been allocated.
Documentation
You can consult the necessary documentation in the Call for rehabilitation grants from the Barcelona Housing Consortium, or in the direct download links for each of the documents, which are found below (More information):
Other informations
Grants may be awarded for:
Reductions in total annual demand for heating and colling of at least 7%.
Reduction in consumption of non-renewable primary energy of at least 30%.
Where construction elements of the thermal envelope are modified or replaces and meet the limit values of thermal transmittance and air permeability in Tables 3.1.1.a and 3.1.1a of Building Code DB HE-1.
In all cases of reductions in demand or consumption, comparisons will be based on the Energy Efficiency Certificate in place prior to measures being implemented and the Certificate issued subsequent to measures being implemented.