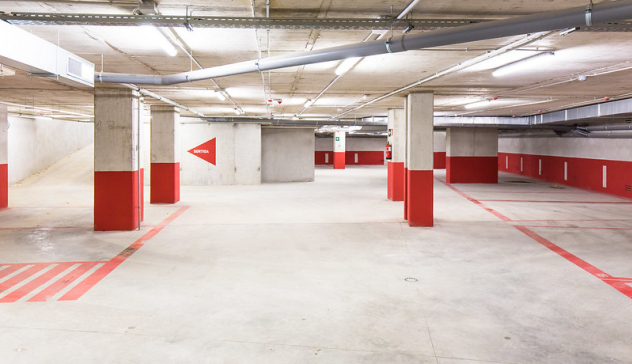 The Municipal Institute of Housing and Renovation of Barcelona (IMHAB) offers the Aparcaquí programme to make affordable rented parking spaces that are not connected to public housing available to citizens.
Parking spaces for rent within everyone's reach
The offer of public rented parking spaces
The IMHAB's main task is to manage public housing in Barcelona. Other products derive from the development of the housing policy, such as car parks.
It is common for parking spaces to be included in housing promotions. In most cases, these parking spaces are linked and awarded together with the corresponding flats.
There are situations, however, in which the spaces are not connected (for example, in housing for the elderly). In these cases, the parking spaces are sold separately. This is usually done through a public drawing. The spaces that are not awarded through such drawings are included in the Aparcaquí programme.
The aim of this programme is to offer the rented parking spaces that are not awarded together with public housing and therefore are available to citizens.
 
To make this possible, the parking spaces that are part of this programme use an access control system for the vehicles and people – connected to a centre 24 hours a day – in order to guarantee correct use of the facilities.
 
For more information, call Aparcaquí customer service 93 291 54 24 or send an email to aparcaqui@imhab.cat