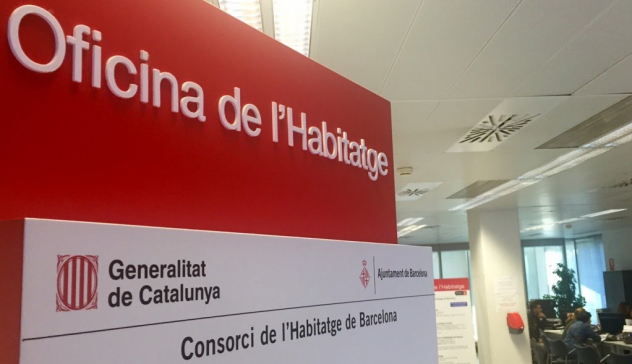 Dossier of assistance for people living in public housing
State: NOT AVAILABLE since 30 September 2020
Addressees: Residents of public housing in Barcelona and tenants of commercial premises managed by the Barcelona Municipal Institute of Housing and Rehabilitation
Managing body: Barcelona Municipal Institute of Housing and Renovation
Moratorium of payments of public home rents
Families living in housing managed through the IMHAB on a rental basis or other forms of tenancy, such as mortgages of privately-owned public promotion apartments, will not have to pay the instalments of April, May, June July, August and September 2020.
From 1 October the deferred monthly payments will start to be paid and, to make payment more manageable, the IMHAB has established a prorated payment process over the next 54 months. In other words, prorated payments will be collected between October 2020 and March 2025, or within the valid period of the rental contract or any of its extensions or within the valid period of the mortgage loan contract. If necessary it will be reduced to adapt it to the new conditions of each family.
The measure will also apply to commercial premises managed by the IMHAB.
The measure was published in a Mayoral Decree on 30 March and was enlarged by Royal Decree-Law 11/2020 of 2 April, the Mayoral Decree of 6 April and the Mayor's Decree of July 28, 2020.
This moratorium will apply automatically without the users needing to carry out any formality.
If you have any query, you can call 010. For any formality, you can send an e-mail to your district's housing office or make use of the online channel of the Users' Area of the IMHAB.